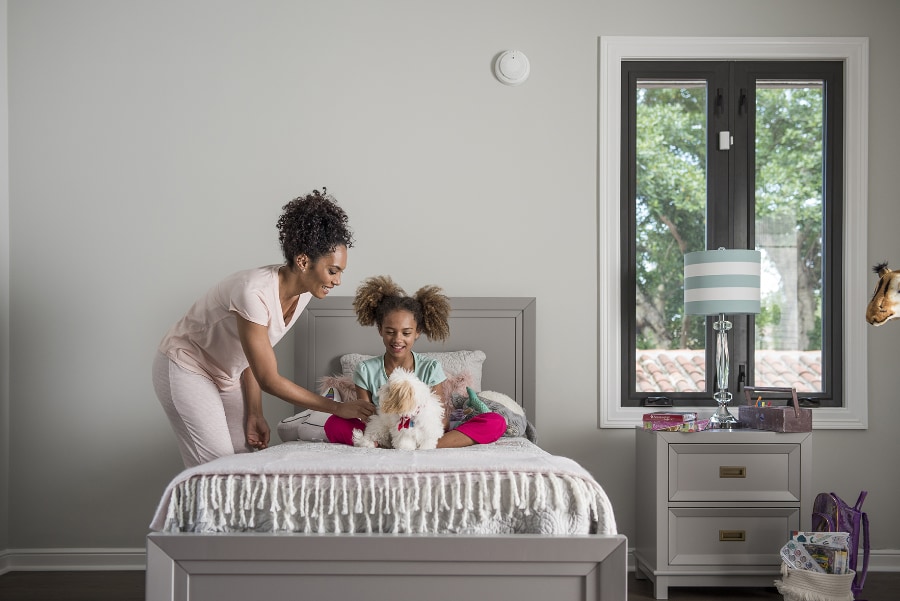 What Causes House Fires In Greensboro
When you're a homeowner, one of the biggest threats to your property and family is the chance of fire. The U.S. Fire Administration calculated in 2019 that American homeowners took on about $1.6 billion in costs due to unforeseen or negligent fires. Unfortunately, fires are unexpected and are frequently avoidable -- with a little knowledge of where to start. And hopefully you have a monitored fire alarm that sends you help fast should you undergo an outbreak.
What Causes House Fires In Greensboro?
Fires can happen in nearly any place without notice in the home. However, you can lessen the danger of a house fire if you take countermeasures around the following household objects:
Stoves and Ovens: Cooking is the leading cause, by a huge margin, of a house fire in Greensboro. Cooking-related flames typically result when the kitchen is left unattended while making the meal. Water thrown on a grease fire only works to escalate a flame that would on the other hand be easily handled.


Candles: Nodding off in a space with a lit candle is dangerous, even if you're using a deep candle holder. The flame is more than capable of catching a curtain ablaze if left on a window sill, and pets can knock candles over. The National Fire Protection Association estimates that greater than 7,600 properties were damaged because of candle-related incidents between 2014-2018.


Electrical wires: Old electrical circuit interrupters, "tamper-resistant" electrical outlets, aging or incorrectly set up lighting, and cut lamp cords is a big risk. Don't overload your outlets or plug anything in with bare wiring. And if you hear a pop or detect smoke from the outlet, flip the breaker off prior to your investigation.
Space Heaters: Look past coiled space heaters because debris, like dust bunnies, paper or plastic scraps, or blankets can find their way in and catch fire. However, you should also monitor fan and ceramic space heaters for the entire duration of operation.
Cigarettes: In 2014 alone, U.S. fire departments came to more than 17,000 house fires triggered by cigarettes, cigars, and pipes. If you have tobacco products who partakes inside, ensure they never pass out with a cigarette or smoke in bed. And fully extinguish your paraphernalia before you throw it into a garbage can.
A Monitored Smoke Detector Does Brings Help Quickly When It Senses A Fire
If a fire does start, you definitely want to have an effective detection system to alert your family members before it's too late. A traditional smoke alarm might be sufficient but is only able to alert you if smoke is in thick clouds. A cutting-edge fire alarm -- a security device that's connected to your home security network -- can sense both smoke and excess heat and has more features to ensure everyone is safe.
A monitored fire alarm has several methods by which it can warn you of a fire. Your alarms can inform you with an incredibly loud siren and a notification to your smartphone. All the while, your always-on monitoring experts will contact the fire department. And if you find yourself somewhere in which you're unable to speed you your house when a fire breaks out, you can have peace of mind that your monitoring agent will facilitate communication between you and emergency personnel.
Protect Your Home With Monitored Fire Alarms From Secure24 Alarm Systems
The odds of house fires in Greensboro should never be discounted, but you can rest easier if you install a monitored fire alarm on hand. Contact Secure24 Alarm Systems, and we'll help you install all the fire alarms you need with a state-of-the-art home security system. Call (336) 306-5608 or submit the form below to begin.
Areas Served Around Greensboro By Secure24 Your Local ADT Authorized Dealer